Cars in Pakistan - Car Prices in Pakistan, Pictures and Review
In this age, cars are less of an important means of transport and more of a need. Everyone uses it and life is incomplete without it. The car has made it easy to travel from one place to another. The car prices in Pakistan vary from the cheapest to the costliest one which always offers great luxury. There are some companies, which own most of the cars and they are the producers such as Honda, Toyota and Suzuki. In Pakistan, luxurious cars are a few, most people go for Honda, Toyota and Suzuki because they are more affordable than other costly models.
UPCOMING CARS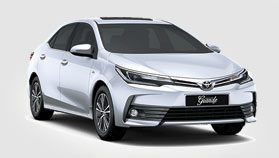 Promising real grandeur of travelling, the new...

Toyota Corolla Grande 2018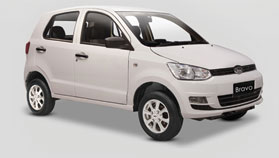 The new model of Altis 1.6L has been revealed...

Toyota Corolla Altis 2018
An internationally renowned tech giant, Honda can always...

Honda City 2018

25 October, 2016
It has recently been revealed by the official sources of Suzuki that the company plans...

24 Oct, 2016
Suzuki's Mehran is among the best seller small cars in Pakistan. It is not only...