Cars in Pakistan - Car Prices in Pakistan, Pictures and Review
In this age, cars are less of an important means of transport and more of a need. Everyone uses it and life is incomplete without it. The car has made it easy to travel from one place to another. The car prices in Pakistan vary from the cheapest to the costliest one which always offers great luxury. There are some companies, which own most of the cars and they are the producers such as Honda, Toyota and Suzuki. In Pakistan, luxurious cars are a few, most people go for Honda, Toyota and Suzuki because they are more affordable than other costly models.
UPCOMING CARS
The new model of united-bravo has been revealed...
United Bravo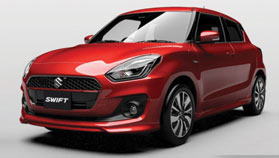 The latest 2018 model of the Suzuki's Swift is going to mesmerize the onlookers with its enticing exterior with pure and elegant styling...
Suzuki Swift 2018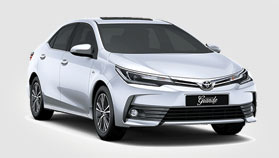 Promising real grandeur of travelling, the new...
Toyota Corolla Grande 2018

16 Oct, 2017
پاکستانی صارفین کیلئے خوشخبری، چینی کمپنی نے ایک لاکھ 20ہزار روپے کی منفرد کار متعارف کرا دی ہے۔....

25 October, 2016
It has recently been revealed by the official sources of Suzuki that the company plans...