Cars in Pakistan - Car Prices in Pakistan, Pictures and Review
In this age, cars are less of an important means of transport and more of a need. Everyone uses it and life is incomplete without it. The car has made it easy to travel from one place to another. The car prices in Pakistan vary from the cheapest to the costliest one which always offers great luxury. There are some companies, which own most of the cars and they are the producers such as Honda, Toyota and Suzuki. In Pakistan, luxurious cars are a few, most people go for Honda, Toyota and Suzuki because they are more affordable than other costly models.
UPCOMING CARS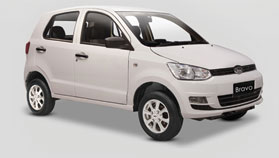 The previous year, Audio introduced the prestigious Q3 Sedan to the Pakistani automobile industry. Now it is the turn of Audi...
Audi Q3 2017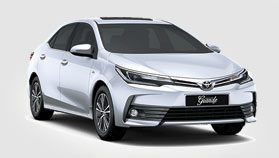 It has been several months since the rumors started floating about the arrival of Toyota's new Hilux Revo in Pakistan. The Indus Motor Company...
Toyota Hilux Revo 2017
After winning the hearts of the people in India and Thailand, this perfect urban car is expected to make its way to the Pakistan....
Suzuki Celerio 2016
25 October, 2016
It has recently been revealed by the official sources of Suzuki that the company plans...
24 Oct, 2016
Suzuki's Mehran is among the best seller small cars in Pakistan. It is not only...